Dennis Basso takes us on a trip to Monte Carlo with his latest Spring 2015 runway collection. Dripping in glamourous 60s European summer style, a kind of floating luxury that catches the eye and is so beautifully feminine. Full of yellow hues and neutrals, the perfect silhouettes are offset by delicate patterned embroidery and embellishments. Basso wanted his designs to read modern but still have that nostalgia, a youthful elegance that also appeals to his wide-range of clientele. It was a stunning New York Fashion Week show that left us feeling like we all wanted to escape down the French Riviera.
Michael Costello is the dresser of stars, debuted his first New York Fashion Week show despite his already far-reaching acclaim. Self-taught and opening his first store when his was 15, it was being a finalist on the TV show Project Runway that essentially kick-started his career. A celebrity favourite, he's designed dresses for the likes of Beyonce and Kim Kardashian. Costello's Spring 2015 collection stayed true to self, showcasing his famous mermaid-like gowns and soft-draping. It's pieces that make a woman feel beautiful and look it too - what a wonderful NYFW introduction to this young couturier.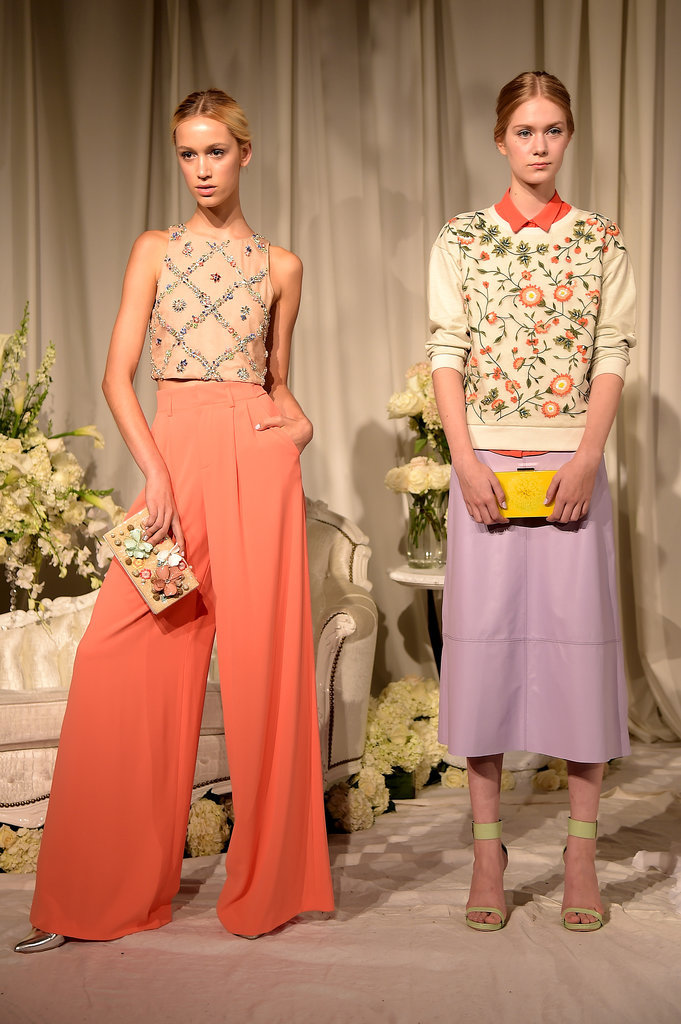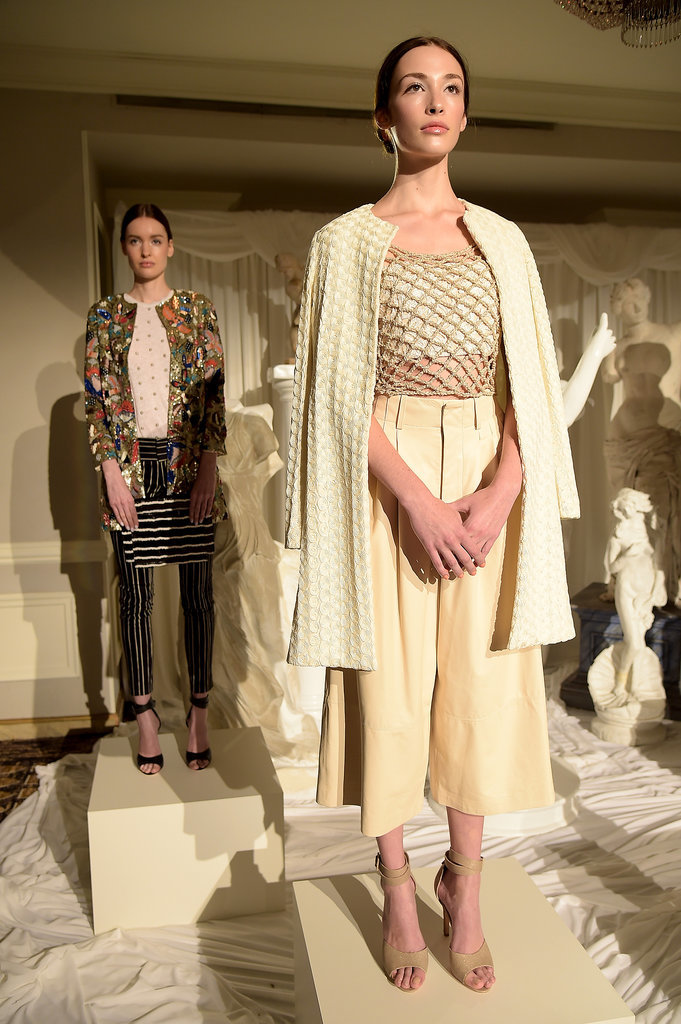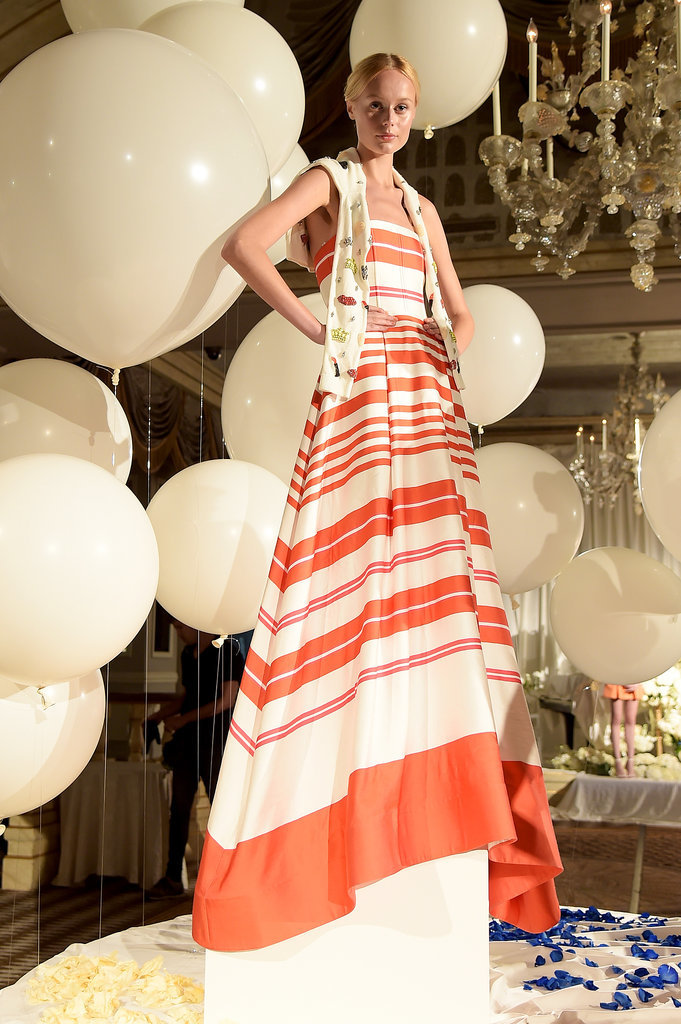 Alice & Olivia are always a New York Fashion Week highlight with their coveted launch party invitation being highly sought after. Designer Stacey Bendet's Spring 2015 collection was inspired by the beautiful Palace of Versailles in France - who could not be inspired by such a breathtaking place. Her designs embodied that fun sense of luxury and glittering grandeur while also showcasing stunning prints to parallel the walls and paintings of Versailles. Trying to imagine what "a modern-day court" would be like, Bendet definitely filled her room with young hollywood royalty by the likes of Jamie Chung, Holland Roden, and Bella Thorne. What a youthful and richly textured feast for the eyes - a piece of Versailles in NYC.
ALICE & OLIVIA IMAGES SOURCED FROM POPSUGAR AUSTRALIA